La Trobe Art Institute (LAI) is looking for volunteers to assist with installation and invigilation of the visual arts program at this year's Castlemaine State Festival.
All you need is some availability between March 12 and April 7 and an interest in supporting the innovative work of local, interstate and international contemporary artists.
In return, you'll get some A-grade visual arts experience that'll look very attractive to future employers.
Don't know about the festival? Do yourself a favour and check it out here, paying special attention to the visual arts program curated by the LAI.

Now you're up to speed, have a look at the opportunities available below.
Installation Assistant
This role requires you to work with gallery technicians, curators and artists to prepare spaces for the exhibition of contemporary artworks in the lead-up to the festival and/or assist with returning spaces to their pre-festival condition after the March 31.
Event steward and invigilator
The role requires you to welcome and provide information to audiences, and generally assist with the safe smooth running of events and exhibitions. You will be required to monitor the safety of artworks, track visitor numbers and gather audience feedback.
Artist Assistant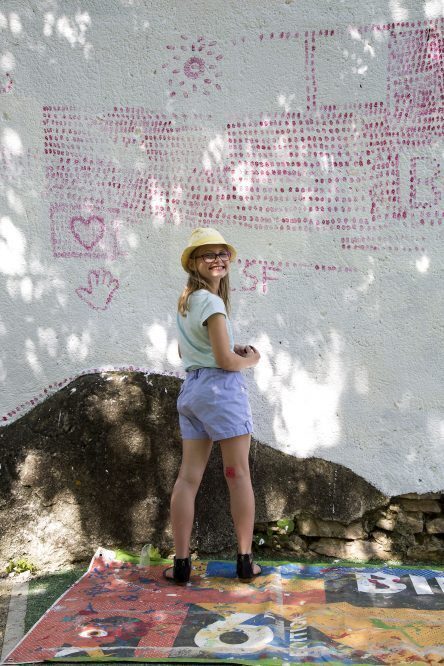 In this role you could be asked to help an artist with aspects of their presentation. This could be prior to and/or during the festival. Artist assistants will often be asked to work with one artist throughout the festival and you may be asked to attend introductory planning meetings. You are therefore more likely to be selected as an Artist Assistant if you have availability throughout much of the festival period.
Application process
We value diversity and welcome applicants from all backgrounds and abilities without discrimination. Besides being available on the day(s) for which you volunteer, you may be asked to attend training sessions and briefings prior to the festival itself.
We will take into account your experience, desires and availability when allocating roles and try our best to accommodate that.

To express your interest, please contact the LAI's
Public Programs Coordinator, Dr Karen Annett-Thomas, at
k.annett-thomas@latrobe.edu.au or on phone numbers 03 5444 7258 and 0427 106 599.