La Trobe is the official Learning Partner of National Gallery of Victoria's 2018/2019 Summer Exhibition, Escher X nendo | Between Two Worlds, and we're proud to deliver a masterclass program in collaboration with Australia's most visited art gallery.
Over an immersive two days, you'll have the chance to delve into the merging worlds of M.C. Escher's tessellations, optical illusions and impossible inventions, intertwined with acclaimed Japanese design studio nendo.
Learn from NGV's team of esteemed curators and artists with masterclasses and workshops, or join a public lecture delivered by La Trobe Art Institute's panel of academics.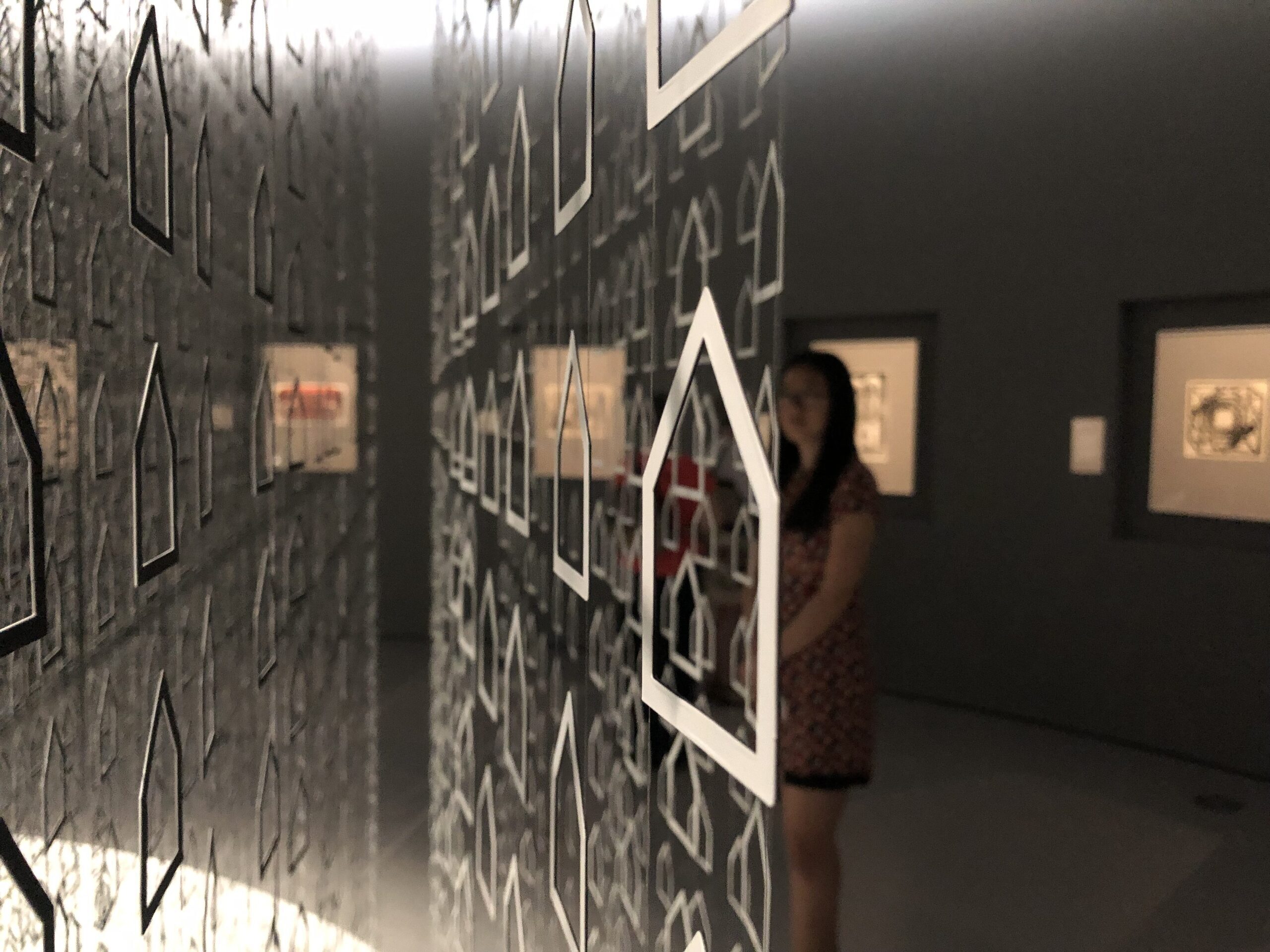 Escher X nendo | Between Two Worlds is the first major Australian exhibition to feature the extraordinary work of Dutch artist M.C. Escher in dialogue with the work of acclaimed Japanese design studio nendo. This summer blockbuster exhibition creates a visionary and immersive exhibition that seamlessly presents the worlds of both Escher and nendo.
Masterclass participants will gain rare insights into the exhibition development, design and presentation as they hear directly from the creative team at the NGV, onsite.
Academics will speak about the challenges of traversing time and translating Escher's now historic imagined spaces into tangible experiences in the contemporary world. Artist led workshops will extend this immersive experience by challenging participants to experience Escher's world through hands-on 2-D and 3-D creative production inspired by nendo.
Participants can register for the full 2-day masterclass experience or simply purchase a lecture pass.
Proposed Masterclass schedule**
Friday 1 March 2019: Imagining impossible spaces
Known for his drawings and prints of impossible, paradoxical spaces, Escher explored notions of infinity, reflection, and symmetry. Traversing the disciplines of art, mathematics, science, and poetry, his puzzling prints and drawings have become some of the most iconic images of the twentieth century.
Throughout the day, curators who work intimately with Escher's creations will guide participants into his world. Lectures will elucidate the challenges of bringing his impressive oeuvre to contemporary audiences. Then, the ideas touched on in the lectures will be expounded through the process of making new imaginary spaces in an artist-led workshop.
10.30 am–11.30 am Masterclass Group A: Imagining Impossible Spaces – 2D Workshop
Location: Education Studio (limit 25)
12 pm–1 pm Lecture: Escher: reflected in the sphere
Location: Education Theatre
1.30 pm–2.30 pm Lecture: A dialog across time: introducing Escher to contemporary audiences
Location: Education Theatre
Saturday 2 March 2019: Building impossible spaces
As one of the leading design studios in the world, nendo draw upon their unique design approach to transcend tradition; by manipulating geometry, space and perception they create a deeply immersive exhibition experience inspired by M.C. Escher.
Beginning with an exclusive tour, day two focusses on exhibition design. The day's workshop will follow the lead of nendo: translating ideas on paper into real three-dimensional structures. This process will be further unpacked in a panel discussion where experts across the spectrum of exhibition development, delivery and engagement will elucidate the process of reinterpreting art objects though curatorial and design decisions
9.00 am–10.15 am Floortalk: A dialog across media: working with nendo
Location: Exhibition Space
10.30 am–11.30 am Masterclass Group A: Building impossible spaces – 3D workshop
Location: Education Studio (Limit 25)

12 pm–1 pm Lecture – Panel Conversation: Pencil to Modelling Clay: Making the imagined, real.
Location: Education Theatre
*Complimentary catalogues available for Impossible Spaces Masterclass registrations only
**Masterclass schedule to be finalised by 15 February 2019