Through a two-week international internship opportunity, La Trobe students will have the opportunity to learn about the impacts of plastic waste in Indonesia and actively contribute to projects on ocean pollution, waste reduction and community empowerment.  
In response to the August/September 2018 earthquake the trip will also focus on disaster response and its relationship to community change around waste, whilst exploring alternatives for sustainable recovery on Lombok.
The CERES Global Living Oceans' Indonesia Trip takes place for two weeks in April 2019 and offers hands-on experience through a Work Integrated Learning opportunity.
This program will run from Thursday 18 April to Thursday 2 May 2019. The opportunity is delivered by CERES Global, the international outreach project of CERES Community Environment Park in Brunswick, and is associated with the La Trobe subject ASC3WPP (previously called HUS3WPP) as a Work Integrated Learning opportunity.
Micro plastics – they're the tiny little particles that keep adding up to one big problem for our planet.
So, what can be done?
Micro plastics find their way to all sorts of places. They've been found in the sea ice of Antarctia, in the stomachs of fish and in waterways across the globe. They've even been found in humans, with a study in Europe recently confirming micro plastics reach the human gut, via our food.
They're present on farm-lands and in the sea, with reportedly more than 800,000 tonnes of micro plastics swirling around in our oceans at any given moment.
Besides learning from local organisations and experts about the impacts of plastics and disaster recovery, students will have the opportunity to work directly with communities who are overcoming key environmental issues as part of their projects.
Project themes:
Ocean Pollution: Micro plastics and their influence on marine environments and local communities.
Local Action: How local communities are rallying together to overcome one of the key environmental issues of our time with innovative local and grassroots solutions.
Community Empowerment: The power of collective action in improving livelihoods and community resilience.
Disaster relief and resilience: Disaster management, plastic pollution and sustainability.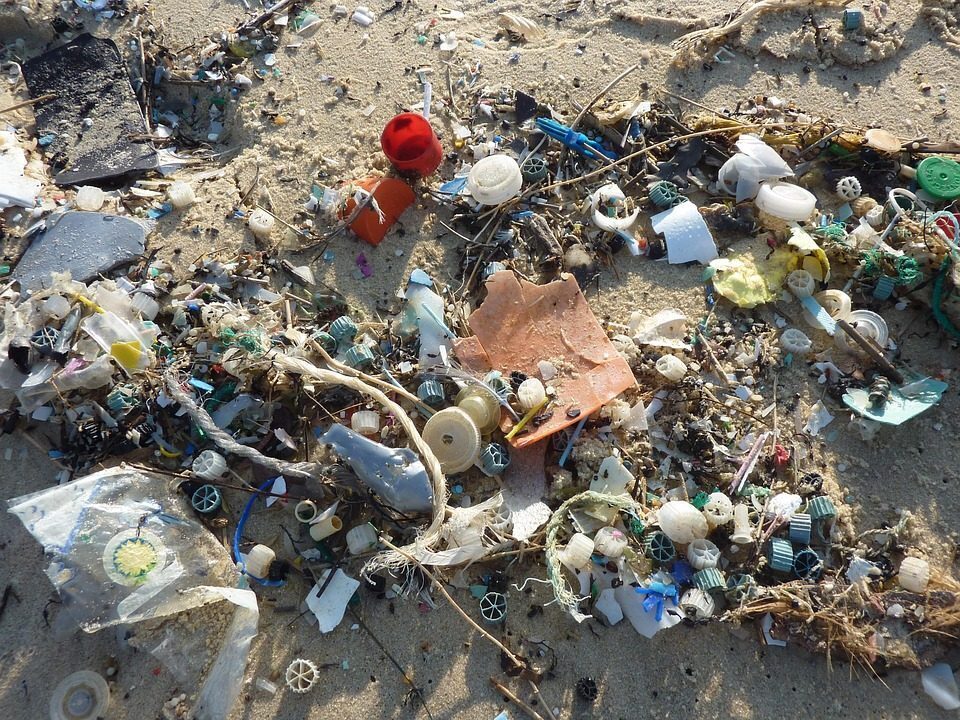 Who can apply?
This program is open to undergraduate students at all La Trobe University campuses with a 2nd or 3rd year elective available in their study plan, who have completed 120 credit points.
When is the trip?
The trip will take place from Thursday 18 April to Thursday 2 May 2019.
How much does the trip cost?
The cost of the programs is $2,500 plus flights. The fee includes all food, accommodation, in-country transport, facilitated sessions and scheduled activities. Return flights typically cost between $700-$1000 return.
Does the university provide me with any financial support?
Successful applicants will be eligible to receive a New Colombo Plan (NCP) grant of $3,000. NCP funding will be allocated based on eligibility, strength of application and date order of receipt.
There are twelve $3,000 grants available. Once these funds are exhausted, additional students may be eligible to receive a La Trobe Abroad Mobility Grant of $1,500.
Note: Students are only eligible for one NCP grant during their course and must be an Australian citizen.
How do I register my interest?
Email ASSC.Internships@latrobe.edu.au to receive an Expression of Interest (EoI) form.
Complete the EoI form, and return to ASSC.Internships@latrobe.edu.au 
with a copy of your CV and academic transcript by Friday 8 March, 2019.
Attend the CERES Global Living Oceans' Indonesia Trip information session
When: Wednesday 6 March, 2pm-3pm
Where:
La Trobe University – Donald Whitehead Building; DW – 101 Boardroom (G6 -Campus Map)
Join via zoom https://latrobe.zoom.us/j/899151722
To register for the information session, please email : ASSC.Internships@latrobe.edu.au