So, uni is pretty great, right? Imagine how good it gets is when you add PUPPIES!
La Trobe's Bendigo campus is about to become a second home to a pack of pupsters, as they train to become service dogs for veterans living with PTSD.
And if you're a dog lover, then perhaps you'd like to get involved in the world-first project.
The La Trobe University Anthrozoology Research Group DogLab is looking for Bendigo staff and students to: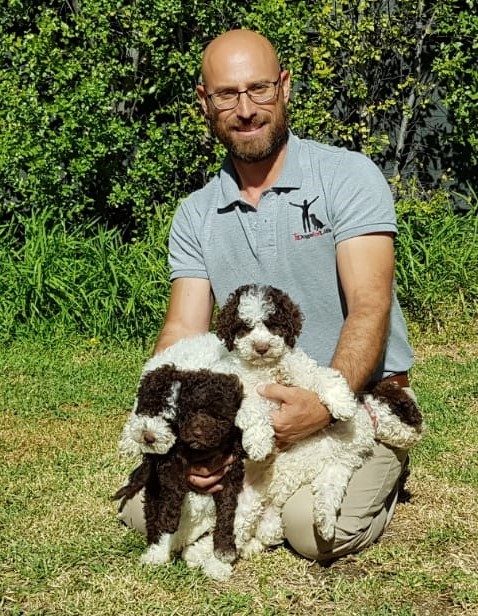 Raise and to look after a doggo full-time: If you're accepted, you'll act as a puppy raiser for an assistance dog for about one year. During that time, you'll treat the puppy as a pet, but she'll come everywhere with you – including to campus!
Spend an hour or two per day with a dog during the week, to help socialise them: Not able to commit to keeping a puppy in your home, but still want to get involved? Consider becoming a socialiser. You'll spend an hour or two every weekday with a puppy, making sure she's exposed to lots of interesting experiences in the Bendigo area.
All costs associated with raising the puppy will be covered by our partner, Centre for Service and Therapy Dogs of Australia (CSTDA). CSTDA will also provide you with a lot of support for training and socialising your puppy, so you don't need to be an experienced dog trainer to help us out.
To participate, you must:
Be at least 18 years old
Live in the Bendigo region
Be a staff member or student at LTU Bendigo campus for at least the next 12 months
Come to LTU Bendigo campus at least 3 days per week, even outside the teaching semester (but don't worry – you're allowed to have holidays!)
Be willing to look after a puppy for about one year, providing her with a safe and happy home (raisers only)
Be willing to give your puppy back after one year [insert sad face here], so that she can fulfil her destiny of helping someone with a disability (raisers only)
For more info, please contact Tiffani Howell on dogsoncampus@latrobe.edu.au