Soaring temperatures couldn't keep La Trobe staff and students away from the Midsumma Pride march in Melbourne this weekend.
A 40-person contingent from La Trobe paraded through St Kilda on Sunday, the first time the University has been represented at the annual pride event.
Members of the La Trobe community were joined by representatives from other major Victorian universities in a show of love and support for same-sex attracted and gender diverse communities.
Sav Zwickl, La Trobe's queer wellbeing coordinator, said the event was a chance to celebrate being yourself – something that wasn't always easy to do.
"Pride means moving beyond tolerance and acceptance to embracing our diversity," Sav said.

Sav, who's also completing a PhD in gender, sexuality and diversity at La Trobe, believed the University's presence in the march would boost queer students' confidence.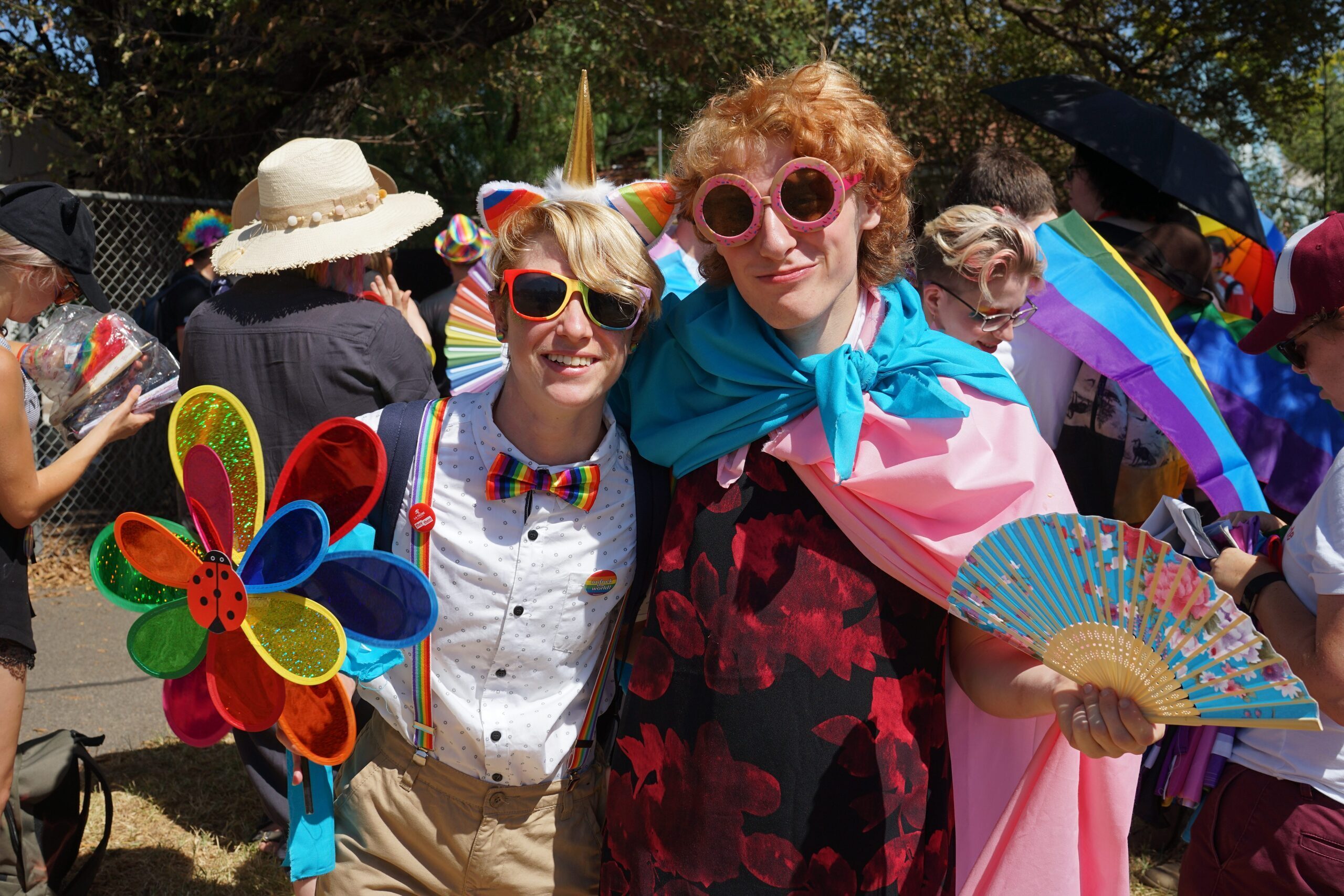 "To have everyone come together, to have staff members come and support them, I think that'll makes a huge difference to their wellbeing."
Remmy Hooper, who is a queer officer with the LTSU, said they were proud to march with a university that lifts up its LGBTI students.
They said getting involved in La Trobe's Queer Department changed their whole outlook on university life.
"Before getting involved, I hadn't really gotten involved with other extra-curricular activities at La Trobe, so it made my whole student experience a lot better.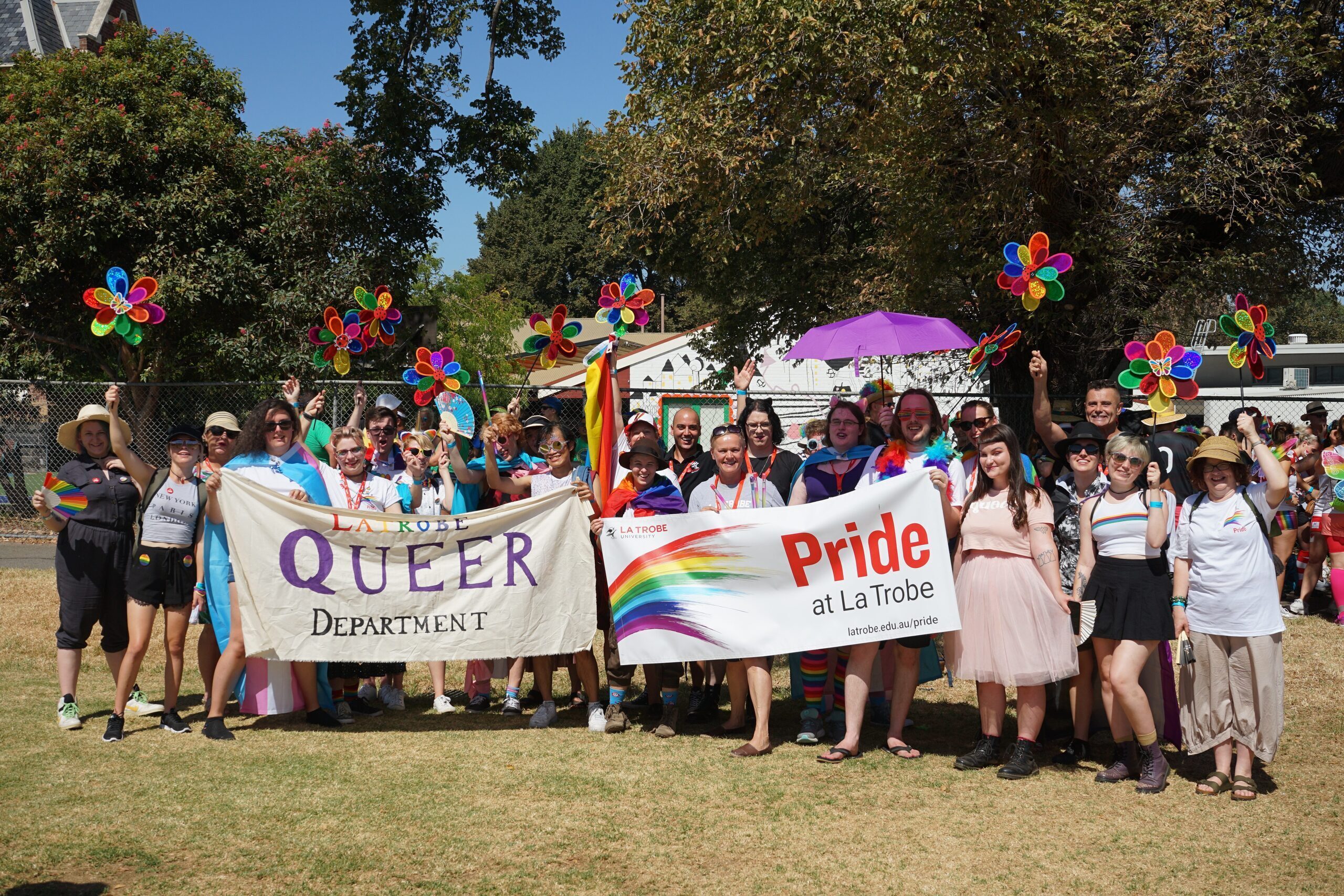 "It also made it easier to cope with the stress of studying for exams."
Missed out on taking part in the weekend march? Don't worry – organisers have promised La Trobe will be back next year.
In the meantime, click here to check out the queer support services and social opportunities La Trobe offers its students.