Diversity is the name of the game at La Trobe's Albury-Wodonga campus this O Week.
The Wodonga Student Association has a range of really fabulous events ready for new and returning students.
Not only will there be free a morning tea and lunches to graze on while you pick the WSA's brains about all things La Trobe. But the nighttimes are also full of really great opportunities too.
What better way to return to university than with food, drinks, friends and fun activities?


Chill and Tunes: Tuesday, February 26 from 3pm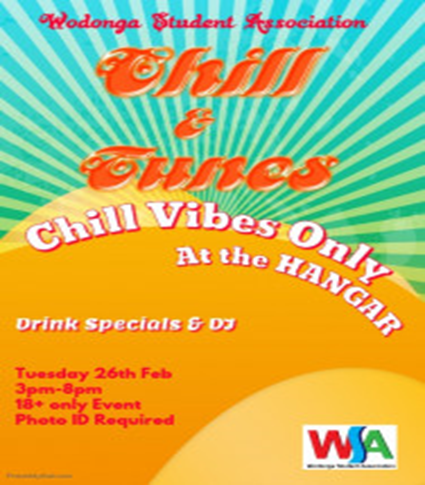 Start your week off right with drink specials and a DJ at the Chill and Tunes music event inside The Hangar on Tuesday afternoon.
This event is only for those aged 18 and over, so photo ID is required.
The WSA reckons it's a perfect opportunity to break the ice and meet a few more friendly faces before classes begin.
"At Wodonga, because we are a small regional campus, you are extra lucky because you also get to meet so many students who are studying in other disciplines across the campus giving you a welcoming and caring community environment for you to be involved in!" they say.
Harry Potter and Fantasy Trivia: Wednesday, February 27 @ 6pm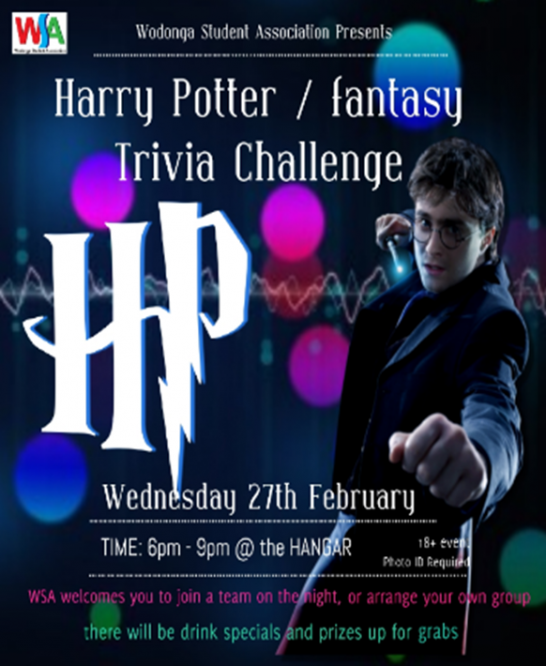 Reckon you can tell your Quibbler from your Quidditch? Know the difference between a Muggle and a Marauder's Map?

Then come and work your magic at the Harry Potter trivia night.
The competition is going to be more fierce than an underwater challenge at the Triwizard Cup, so be sure to assemble your best army.
Drink specials and prizes make this trivia night an even more spellbinding, not-to-be-missed event!
Wine and Cheese wind down: Wednesday, February 27 from 5pm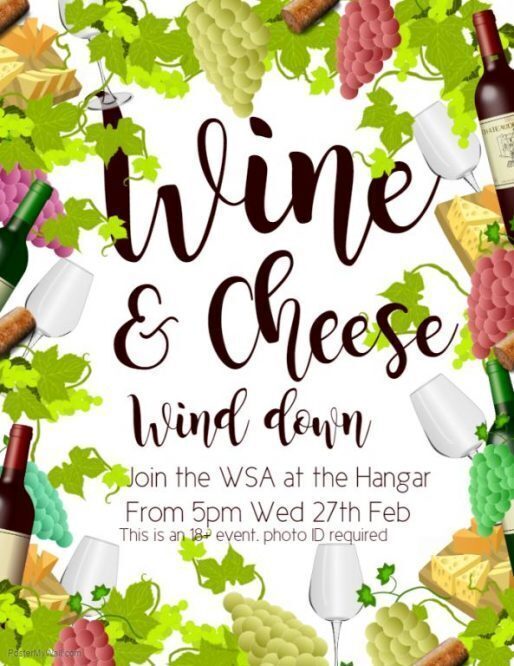 Cheese.

Wine.
Conversation.

Sounds like a pretty ideal night in at the Hangar. Make your way there from 5pm on Wednesday to sample some of the region's best drops.
If you're going to study in Albury-Wodonga, you might as well make the most of the epic winegrowing region on your doorstep!

Summer Nights party: Friday, March 1 from 8pm
After a long week getting to know – or getting reacquainted with – your Albury-Wodonga campus, come and farewell summer at our Friday night party.
Summer Nights is going feature local DJ talents as well as drink specials.
Bring a friend to help you dance the night away 💃🏼 💃🏼 💃 💃🏼